Who are you? Where are you from?
Where are you going?
Bach in the Street (BiS) is a music and dance performance with two of the foremost artists of their genres.
BiS welcomes very different and broad audiences.
The performance is 30 minutes long and is followed by a talk between the artists and the audience for about 30 minutes.
Classical music and street dance are the main genrens in this easily accessible production, together with hip-hop beats and a variety of musical genres.
Questions of life and death are presented in an almost easy-going fashion through tales on heritages and the burden of memories. To escape and find refuge. To find roots in a new soil. To find one's own place and to grow throug art and culture.
The performance can be combined with discussions and workshops around the questions put forward: Who are you? Where are you from? Where are you going? But also with practical workshops in music, dance and creative writing.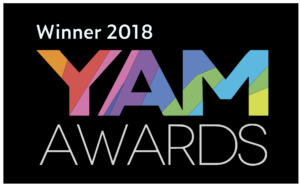 We are proud winners of
YAM awards 2018
for the Best Small Music Ensemble
Semmy Stahlhammer and Maele Sabuni have chosen to follow their life passions and to train to become professional artists. They are born in Sweden, children of refugees, parents who fled from genocide, war and destruction.
After the performance the audience is invited to ask questions and for discussions.
WATCH TRAILER
Vem är du? Var kommer du ifrån? Vart ska du? Who are you? Where are you from? Where are you going? Hear the beat by Mario Perez Amigo amd watch the slideshow from the start of the performance.
The artists
One has Jewish background and the other comes from Congo. As they grow up they have spoken Yiddish respective Swahili with their parents.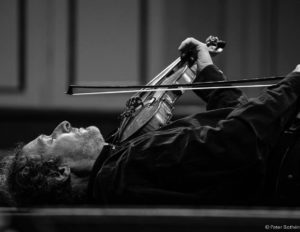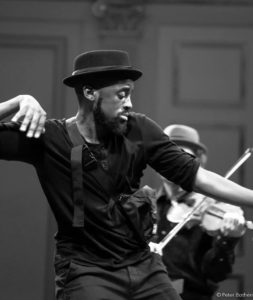 Semmy Stahlhammer was for many years First Concert-master of the Royal Swedish Opera (Kgl Hovkapellet),
His book Codename Barber about his fathers history during the Second World War is translated to English and other languages.
Maele Sabuni is one of our foremost street dancers. He is also choreographer and known from performances in the Eurovision Song Contest. His father came to Sweden as political refugee from Congo Kinshasa at the age of 19, 1981.
Anita Santesson, Vargkatten Produktion is director and producer of Bach in the Street.
The beat is made by Mario Peres Amigo
BiS – Official premier
was April 18 2018 at Musikaliska, Stockholm in cooperation with Länsmusiken i Stockholm (LiS) Link
BiS is touring all Sweden and also abroad performing in schools, at festivals and for all kind of audiences for instance at Dansens Hus, Skansen at the celebration of Swedens National Holiday 2019 sent by SVT.
We are greatfull for cooporation and support from
Stockholms läns landsting,
Länsmusiken i Stockholm,
Folkets hus Bagarmossen
Åsa folkhögskola
Regional Music and Dance Organisations around Sweden
Photos: Peter Bothén